Original Embellishments from Inspiration Kit

1- Find bits and pieces of scraps, label stickers, and border stickers that have similar "base" colors and patterns.
2- Cut the scraps into the desired shapes and mount a few on chipboard.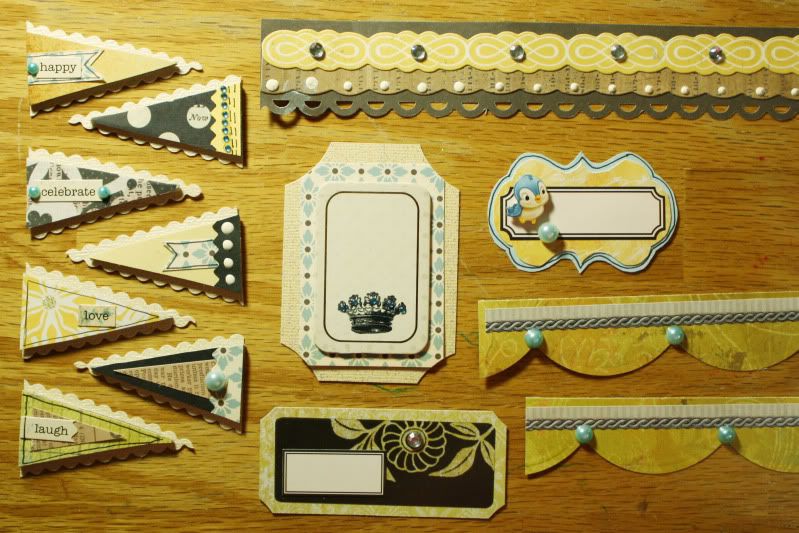 3- Layer various patterns and pieces of paper on top of one another
4- Embellish the pieces with glitter, rhinestones, pearls, liquid glass (glossy accents), and/or pearlized puffy paint.